MySkinSelfie can be used for a range of skin monitoring purposes. It is also possible to securely share access to your folders with your Doctor, Dermatologist, Plastic Surgeon, Dentist, Beautician, family or friends.

A guide to help you lineup photos for better image comparison

Compare two photos to reveal changes over time

Organise your SKinSelfies into folders and keep them separate from your phone camera roll/ photo gallery
All images are password protected and encrypted securely on your phone and again when backed up on the cloud
MySkinSelfie
The current version of MySkinSelfie is version 2.  There is usually a 99p download fee to cover the costs of storage. During the Corona Virus Pandemic the app is free. Making it free on Google is more complex than Apple and involes creating promotions etc. If you are a Newcastle, RVI patient and end up paying for the download but want reimbursement , let us know and we will sort it. With the next round of development we will incorporate the ability to use promo codes which will arrive with letters from the hospital asking you to use MySkinSelfie.
Once you have created an account, you can create folders for different areas of your body or for different skin, hair or nail issues. The app can be protected by a pin to keep your images private.
MySkinSelfie Portal
You can choose to share access to a folder of images by selecting the share button at the bottom right hand corner of a folder. You are then prompted to enter the email of the person you are sharing with, how long to share the images for and what you are happy for the images to be used for e.g. medical records, teaching, research.
You login to the www.skinselfieportal.com with the same email and pw that you use for MySkinSelfie. Click on the icon below.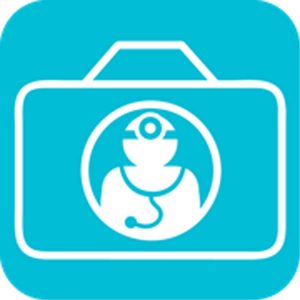 About Us
MySkinSelfie began as a collaboration between Newcastle University and Dr Philip Hampton, Consultant Dermatologist at the Royal Victoria Infirmary in Newcastle. The OpenLab team was led by Prof Patrick Olivier and the app code was written by Dan Richardson.
Following successful funding applications Version 2 has been developed in collaboration with Komodo Digital , Newcastle.