Skin Monitoring Application
NOTICE: MySkinSelfie was updated to version 2.2.1 on 29th March 2021. One element of the upgrade was a new database. All accounts have been migrated to the new database. However, data from the old version of the app will still be stored to the old database which will be taken down shortly. All users have been contacted to instruct them download the new version of the app.  The new version of the app has enhanced features to improve the process for sharing access to images with clinics.
On boarding videos
We have developed a series of videos to explain how to use MySkinSelfie
Go to the instruction videos page to see shorter videos explaining individual tasks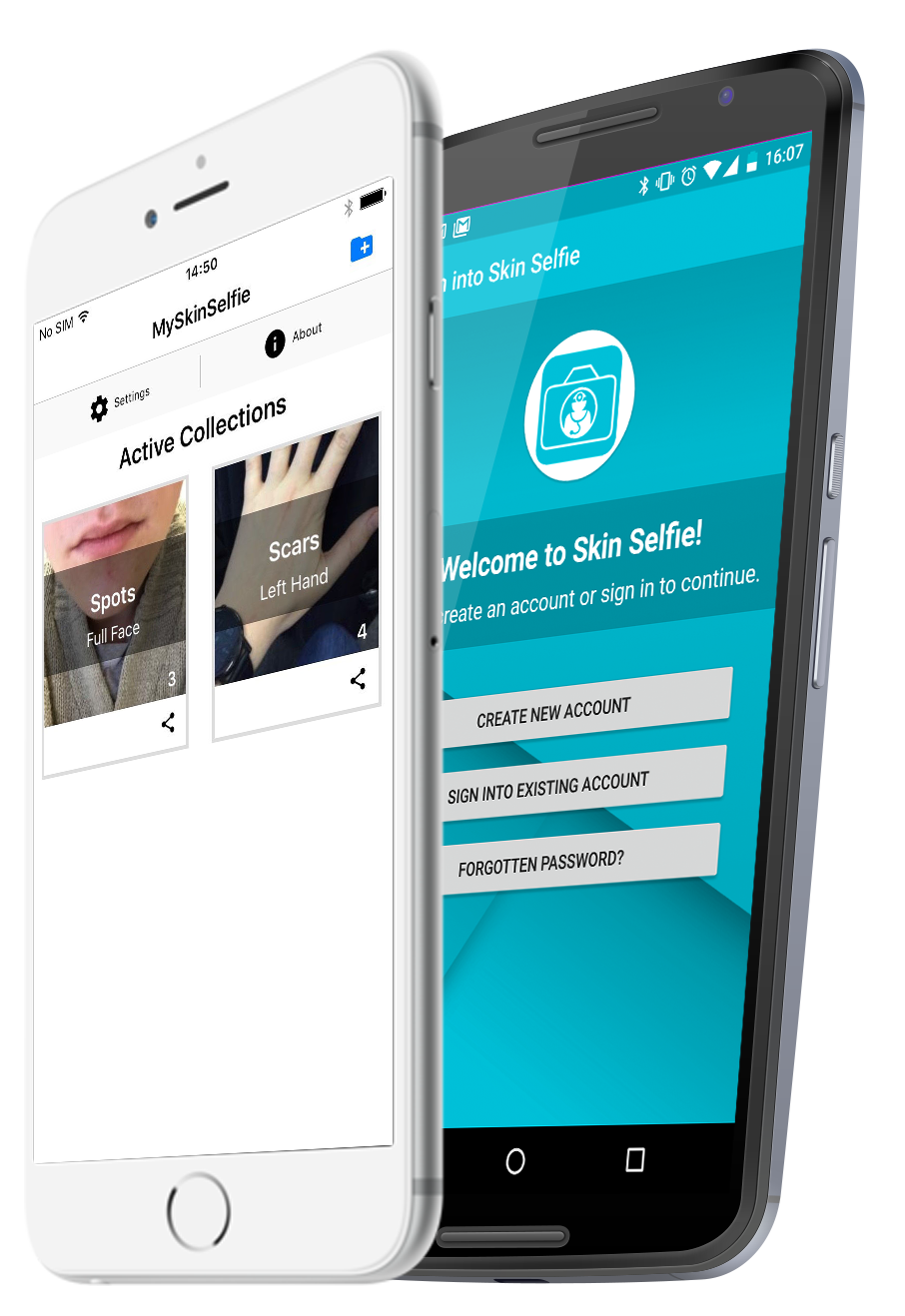 MySkinSelfie can be used for a range of skin monitoring purposes. It is also possible to securely share access to your folders with your Doctor, Dermatologist, Plastic Surgeon, Dentist, Beautician, family or friends.

A guide to help you lineup photos for better image comparison

Compare two photos to reveal changes over time

Organise your SKinSelfies into folders and keep them separate from your phone camera roll/ photo gallery
All images are password protected and encrypted securely on your phone and again when backed up on the cloud
MySkinSelfie
The current version of MySkinSelfie is version 2.  The app is free to download.
Once you have created an account, you can create folders for different areas of your body or for different skin, hair or nail issues. The app can be protected by a pin to keep your images private.
About Us
MySkinSelfie began as a collaboration between Newcastle University and Dr Philip Hampton, Consultant Dermatologist at the Royal Victoria Infirmary in Newcastle. The OpenLab team was led by Prof Patrick Olivier and the app code was written by Dan Richardson.
Following successful funding applications Version 2 has been developed in collaboration with Komodo Digital , Newcastle.